Student Drop-off and Pick-up: Please maintain a single car line and don't pass around. We are trying to be as efficient as possible. Student safety is our greatest concern. I have asked Trinidad PD to assist us periodically.

Trinidad ISD will be closed this Friday September 3rd. At this point it's not the number of Covid-19 cases, it just gives us an opportunity to deep clean Friday without people here. Given that Monday is already a holiday, it also gives us 4 days for cleaning to set. Sorry for any inconvenience that this may cause. School will re-open Tuesday September 7th normal hours.

We are excited to welcome our students back August 18, 2021. Quick Points: 1. Face to face instruction 2. Masks encouraged but used by choice 3. Walkers & Car riders enter front of elementary for temp. checks 4. Temp. checks at bus drop off. 5. Classes social distanced (3ft.)

ARP/ESSER III Public Meeting When: Monday June 21, 2021 @ 7:00 pm Where: Trinidad ISD Board Room 105 West Eaton St. Trinidad, Texas 75163 Trinidad ISD intends to apply for funds from the American Rescue Plan through ESSER III. We are seeking input from all district stakeholders (staff, students, parents, community, and local businesses etc.) regarding plan of use of funds if awarded.

Trinidad ISD would like to thank Mr. Matt Mizell for his many years of dedicated service to our students, staff, parents, and community. Fly high my friend. "Peace Love & Respect" Mr. Corey Jenkins, Superintendent

The Trinidad ISD will destroy special education records for students who moved from the district, graduated, and or exited the program during the 20213-2014 school year. Parents or adult students who would like to have a copy of their records must submit a written request to Trinidad ISD: Attn Special Education Department, 105 East Eaton Street, Trinidad, Texas, 75163. All requests must be received in writing by August 1, 2021.

Events this week! Tuesday, 05/25- Elementary Field Day 9:00am @ Trojan Field (Parents welcome!) Wednesday, 05/26- Elementary Awards 9:00am @ Dome Gym (Parents welcome!) Middle School and High School Awards 10:30 @ Dome Gym (Parents welcome!) Thursday, 05/27- Kindergarten Graduation 6:00pm @ Auditorium (Parents welcome!) Friday, 05/28- Graduation 7:00pm @ Dome Gym

Elementary Field Day Date: May 25, 2021 Time: 9:00am Location: Trojan Field *Parents are welcome to attend

Awards from Region OAP. Ava Allen- Best Performer Payton Wendt-All Star Cast Gauge Carmon- All Star Cast Lacy Pitman- Best Crew Congratulations!

Trinidad OAP is headed to STATE!!! We are so proud of you all. Awards will be posted shortly. Go Trojans!

Shout out to our Trinidad Ag students showing up big at the Henderson County Livestock Show! Jordan Crawford pulled both grand and reserve overall with his rabbits. Kellie Jo Airheart got 3rd and made sale with her goat. Bailey Patch got grand and reserve with her rabbits. Way to go!!! Hopefully more to come!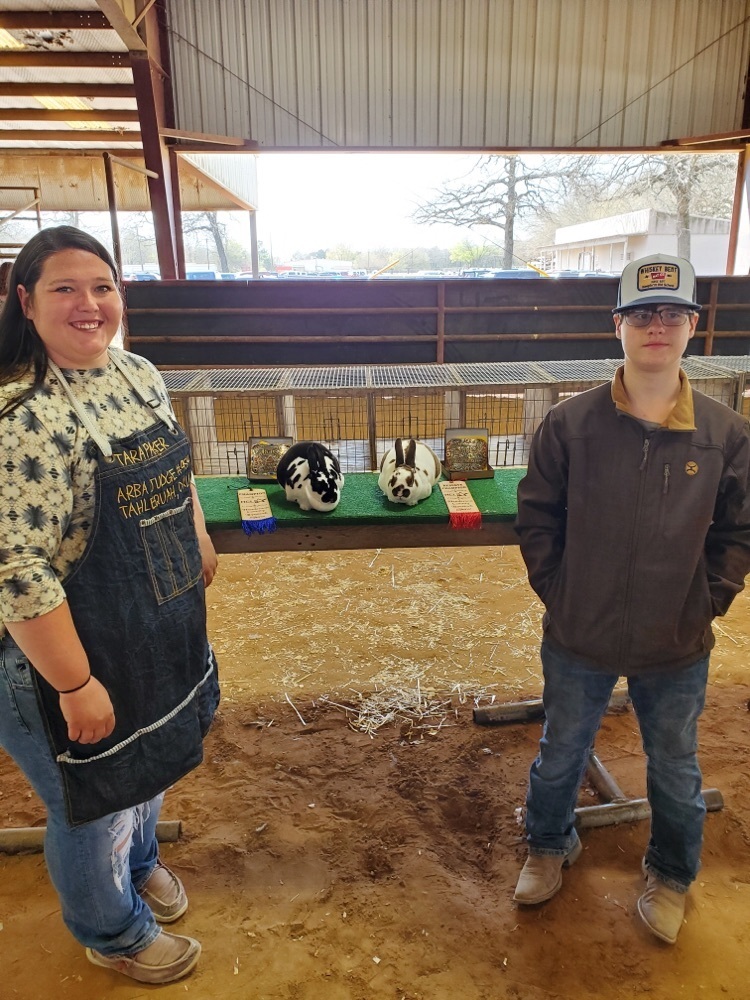 Go Trojans!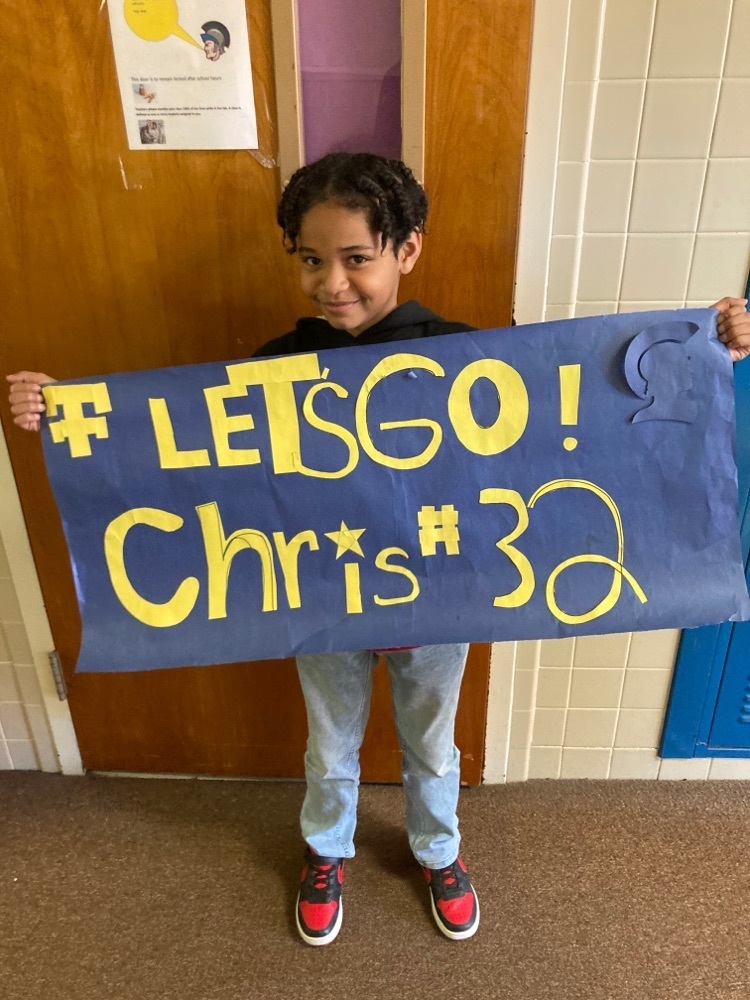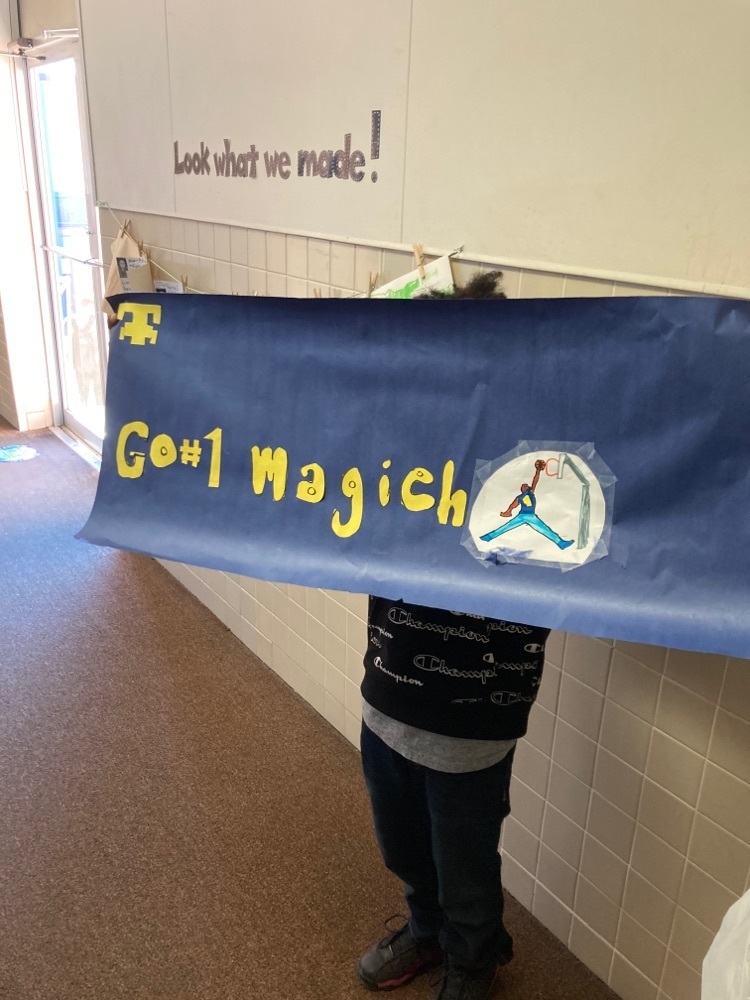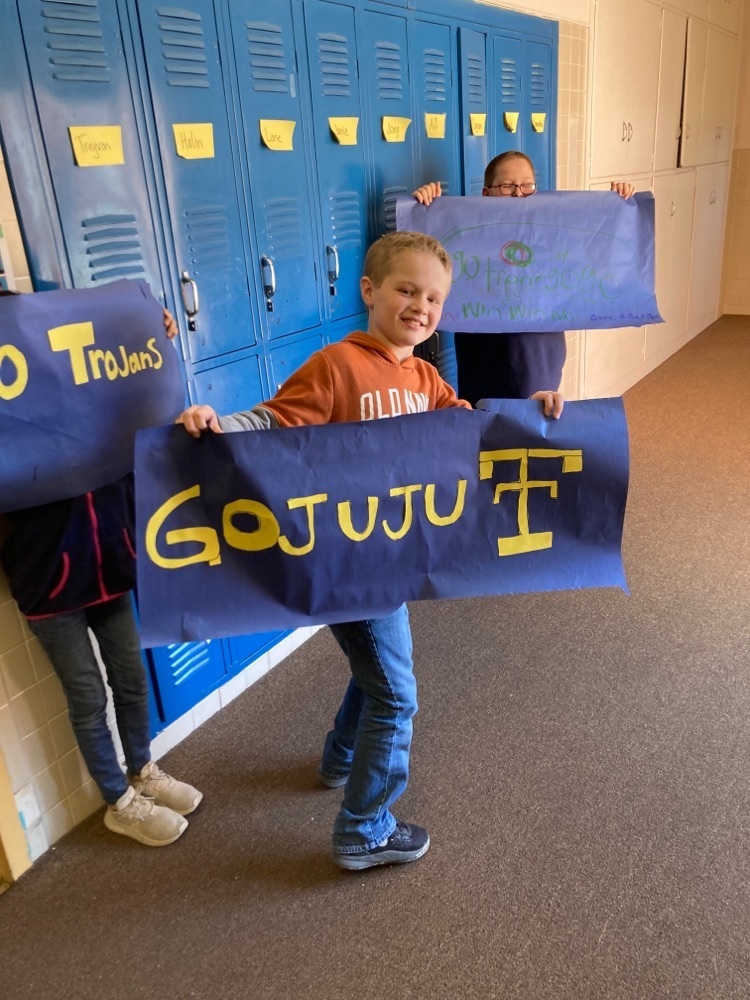 Showing love to our boys! 🏀💛💙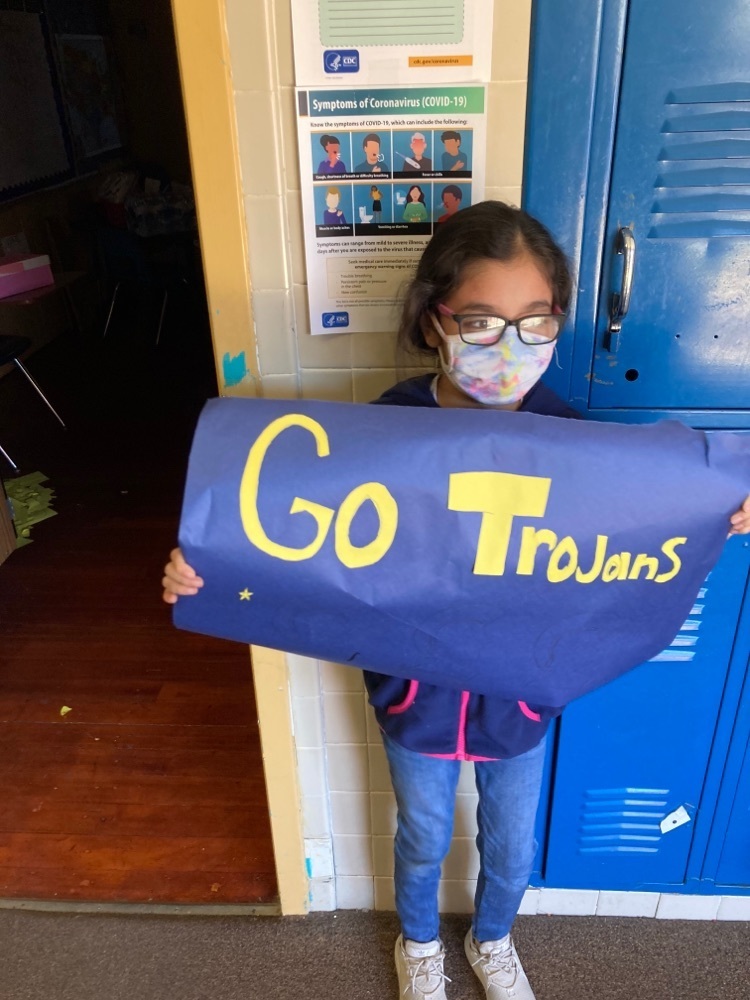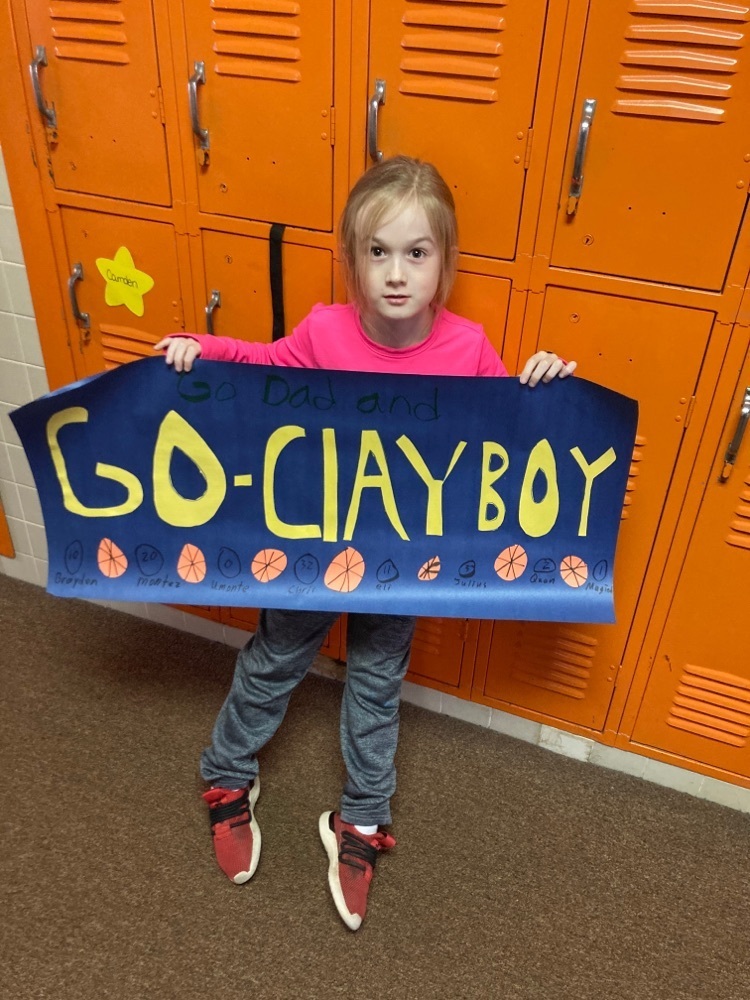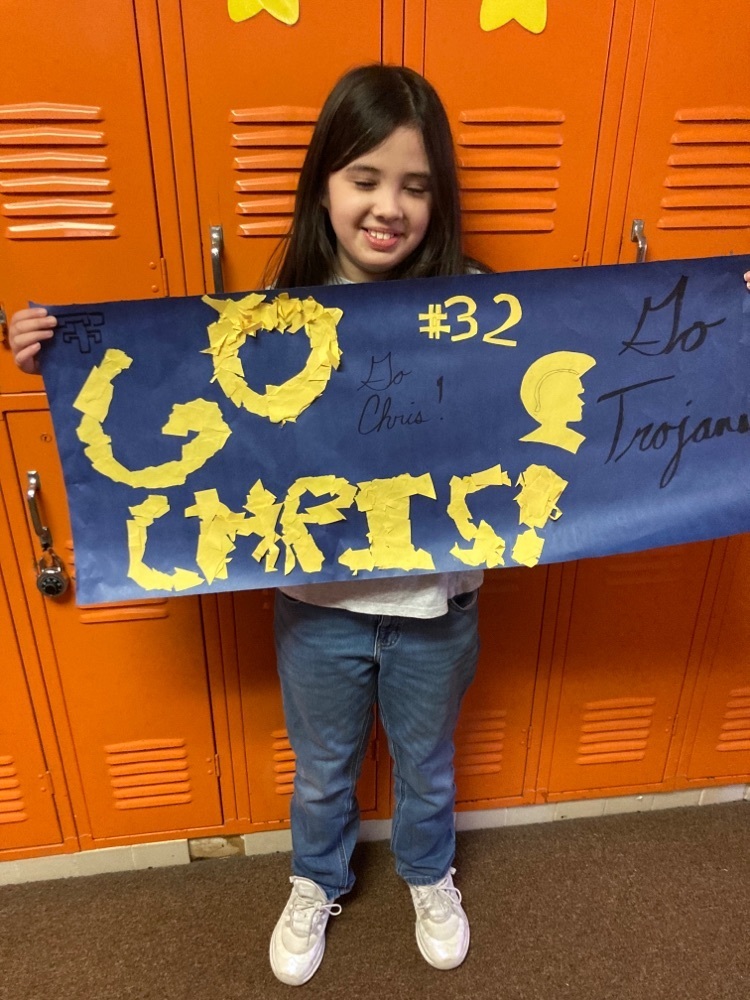 Tomorrow, March 4, 2021, we will have a send off for our Trinidad Basketball Boys at 8:05 in the morning. Please show some spirit, love and support as we watch them head to the Regional Tournament!!!!! Go Trojans!!!!!

Students/Parents, Tomorrow, March 1, 2021, please remember to bring your Google Chromebooks back to school with you. These school issued devices are for instructional purposes and need to be present with the students daily. Thank you and we look forward to seeing the kiddos!

School will resume Monday March 1st. Water and gas leak repairs have been completed. Thank you for your patience. We look forward to seeing our staff and students.

Thank you to all students that logged in and completed work today virtually. Grades 6-12 remember that you are following your normal class "bell" schedule daily. Reminder that ALL students Pre k through 12 should be logging in and completing their daily assignments. Failure to do so will reflect negatively regarding grades and attendance. Please contact your teachers via email if you need help. Thank you all for your participation and support.

Due to recent circumstances, prom will be rescheduled to a later date. We apologize for any inconvenience and appreciate your flexibility and support during this time.

TISD will be going virtual starting Wednesday, February 24th through Friday, February 26th. PK-5 will need to login to Google Classroom at 8AM and get their 180 minutes. 6-12 will be on bell schedule, and should start in Google Classroom for each class, starting at 8AM. If you have any issues, please contact your teachers via email first.

Boys playoff game will be Thursday, but we won't know particulars until late tonight, after Leggett and Kennard play.